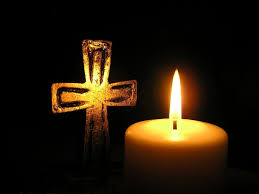 The Acolytes assist the Priest and Deacons during mass by performing tasks that are required during services. They are considered to be the highest minor order of followers in the Catholic church. They are the considered to be ranked just under the Deacons, and are sometimes referred to as subdeacons.
Acolytes perform many essential responsibilities including lighting the altar candles and carrying them into church during the procession. They have the important duties of preparing the wine and holy water for mass. They also help to ensure that general services of the church are completed successfully.
An Acolyte is ordained by a bishop where he is presented with a candle. The candle is extinguished, and special words are expressed to explain their duties. The complete duties of an Acolyte are described in the liturgical manuals named, "Manuale Sacrarum Caeremoniarum" as well as the "Sacrae Liturgiae Praxis".
Want to find out if you have what it takes to become an Acolyte? Being an Acolyte is an important job with important responsibilities. Likewise, the benefits of becoming an Acolyte are very rewarding. If you would like more information, please contact the parish office.