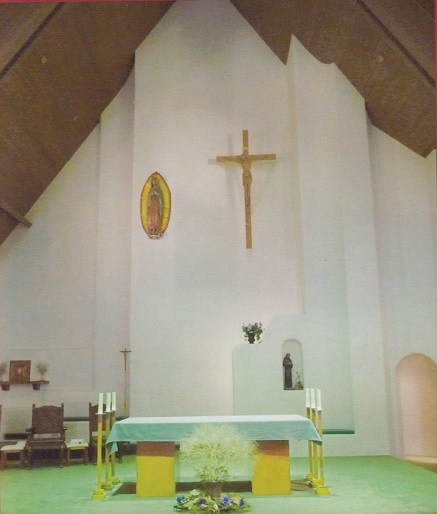 Nuestra Señora de Guadalupe
Altar in Pojoaque, NM Bienvenidos and thank you for visiting our humble parish! We are pleased to have you visit our many wonderful churches. Our churches are nestled within the beautiful Pojoaque Valley beneath the Sangre de Cristo mountains just north of Santa Fe, New Mexico. Our community may be considered small by some. But to us, we are very strong and passionate about our Lord and everything he brings forth to our table.
You are welcome to come visit us anytime. Our doors are open to you and your family. Whether you are a Catholic or not, our arms are open with love, and you can come rejoice with us for the many gifts that our Lord has given us. The culture and history of our churches and our parishioners have forged a strong bond between people of many cultures and ethnicities.
Please join us as we give thanks and praise to what we have been blessed with, as we pray for those that are less fortunate and are in need of healing. Our families are happy to accept those who need a helping hand, as well as those who wish to help our parish and community.
Whether you are new to our parish or currently an active member, please read about our History, Deacons, Acoylytes, Altar Servers, as well as additional important people in our parish.