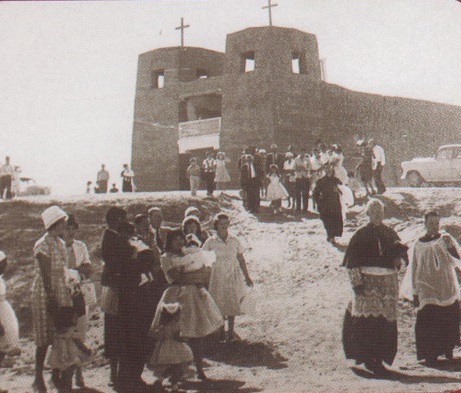 La Iglesia del Sagrado Corazón de Jesus
Nambe, NM The history of our churches started in the 17th century and is influenced by many of the ancestors of the folks who live in the area. However, it was during 1959 that our parish was officially recognized by the Archbishop of Santa Fe. In a letter dated January 20th, 1959, Archbishop Edwin V. Byrne requested to Father Augustine Cortes, the Reverend of Santa Cruz de la Cañada, that a new parish be created in the Nambe-Pojoaque district.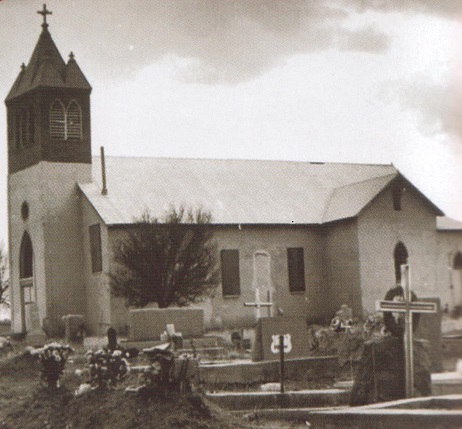 Pojoaque Church Near Cemetery
Pojoaque Pueblo, NM The early years of our churches started in the early 1600s. During this time, missions were established in Nambe, Pojoaque, and Tesuque. Additionally, San Antonio de Padua was established in El Rancho, while the Holy Cross Parish of Santa Cruz, and Santuario de Chimayo were created.
During the early 1900s, the history of our churches experienced great highs, and unfortunate lows. La Iglesia de Sagrado Corazón de Jesus burned down during Holy Week. However, the persistence of our parishioners helped to rebuild and establish what we now know as our parish, Nuestra Señora de Guadalupe.
More recently, our parish celebrated our 50th anniversary. We are honored to be part of such a vibrant history, and we are equally honored to have had our wonderful Pastors help guide us throughout these important years.